Miss Charles Is The Focus Of BBC Film Crew!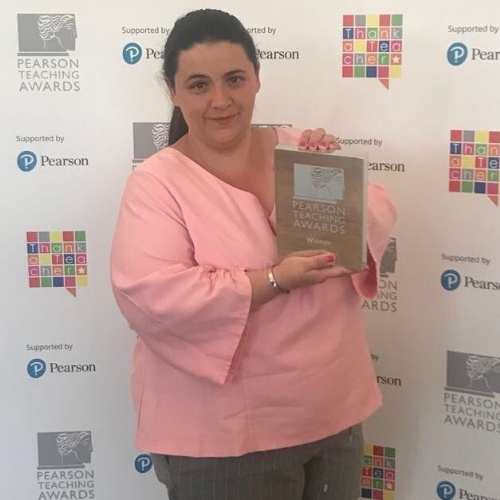 A BBC film crew has visited Higham Lane School to record a news story about one of its most inspirational teachers!
Earlier this year, Romayne Charles, Subject Leader for Modern Ethics, received a Silver Pearson Teaching Award in the `Teacher of the Year in the Secondary School' category. She picked up her trophy at a celebratory tea held at the House of Commons in July.
The BBC were keen to meet Miss Charles, so the news crew was dispatched to spend a day in school, where she was interviewed and recorded at work in the classroom.
They also questioned colleagues and students as to what makes her such a special teacher. The news story will be screened in the coming weeks.
Miss Charles is currently being considered for a Gold Pearson Teaching Award in her category, with results being announced at the UK award ceremony on October 21.
Everyone at Higham Lane School wishes her the best of luck!
Below: The BBC film crew interview one of Miss Charles' students during their visit to the School.