We need you! Year 10 Practice Interviews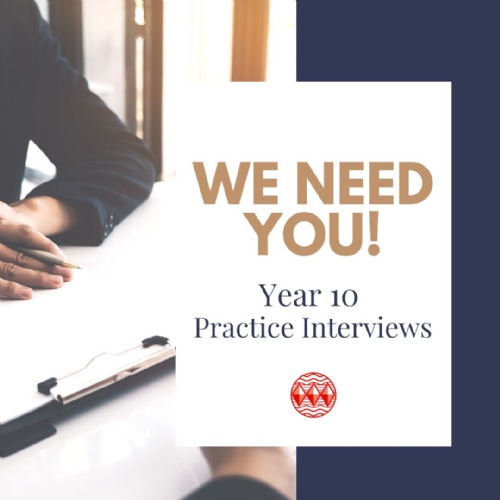 Every year we run practice interviews for our Year 10 students which gives them their first experience of interviews. For many this is the first time they will have spoken to an adult outside of their family and school environment about a prospective career choice & we want to ensure our students are ready for this in whatever path they decide to follow.
If you feel that you might be able to assist with conducting interviews for us or you would like more information on the process could you please contact Mrs Mitchell or Mrs Turner on 02476 757000. We can usually accommodate any amount of time you are willing to give to help our students with this essential skill. The interviews will run during the week beginning the 12th July 2021. We look forward to hearing from you.